Opening Line: "It had been exactly fifty years since she'd seen him."
This was just the perfect Valentine's Day read. In the style of (
The Notebook
), a heartbreaker with flashbacks to the second World War, religious undertones and a love story that knows no bounds
Betty White starred in the Hallmark movie version of this which is how I first became aware of the story. I liked the book even better though, even if it did jump around a lot with different time periods and up to 10 POV's including some very minor secondary characters. The battle scenes from the Philippians were particularly well done.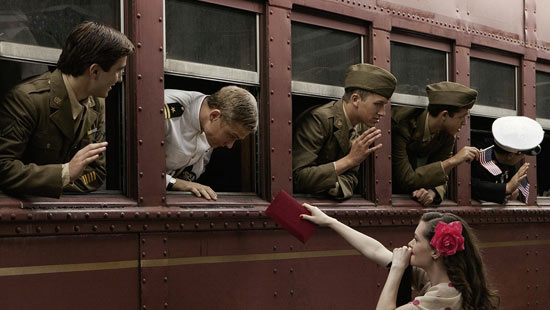 As well as the main 1940's war time romance we're also given a modern day older man/younger woman second chance romance (as the son of our couple tells his parents love story to a TV reporter) I enjoyed it equally as much.
The Last Valentine is just an all-round, beautiful, albeit bittersweet love story that left me believing in magic, requiring some tissues and unable to forget. Cheers
350jb45